About seven months ago I was sleep deprived and overwhelmed with new responsibility. There was a new baby in the house and we had no idea what we were doing. Seriously. Feeling kind of cooped up I decided we needed a little project one day. So we had a little photoshoot - baby on a bookshelf. Naturally! I went straight to work arranging the shelf while momma arranged Miriam like a prop. Hubs thought we'd lost our minds and truthfully I probably had, but it was a hoot!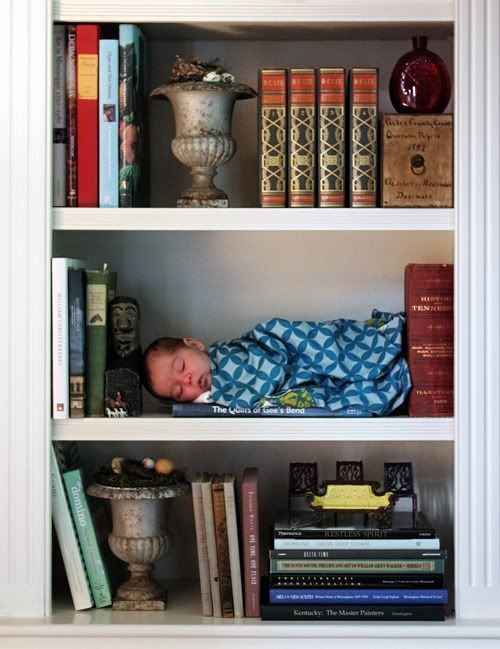 I sure don't miss those early days, but lordy she was one tenny-tiny, precious thing.
ps: I borrowed the idea from
here
so she gets all the credit.