Stella, Stella, Stella… I'm kinda late to the game, but now I see why the fashion world loves you. You are a one cool Brit.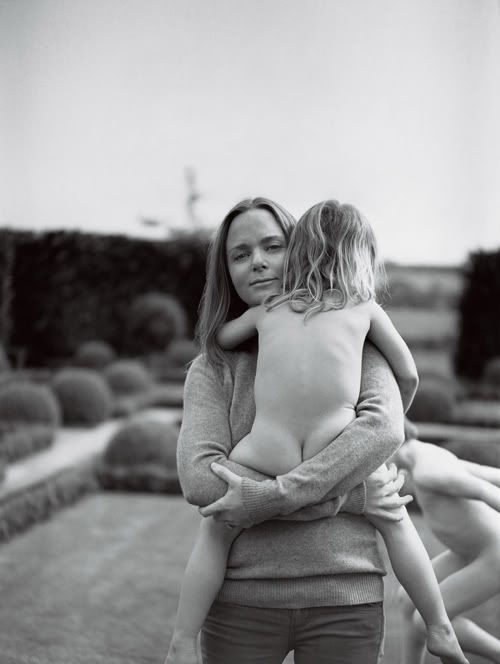 There's a pretty article, in the current issue of Vogue, all about Stella McCartney and her English country estate. She and her husband restored the redbrick Georgian manor. "I've never bought a house that wasn't falling apart." How refreshing. Sprawling gardens and little nooks everywhere. Dogs, horses, and bambinos wandering around. She even has tee pees to hang out in. In lieu of traditional wedding gifts Stella requested guests send trees. Yea, I suppose trees qualify as non traditional. With guests like Tom Ford, Valentino, and Gwyneth I reckon you can request just about anything your heart desires!
Can't you just imagine strolling around the English countryside, barefoot and listening to Beatles music in the air. Oh and stopping for tea and biscuits under a tee pee!