So I said I didn't do much last weekend, but one thing I did do is help momma decorate the tree. She used a delivery service last year and it was a huge success, so she figured why not do it again? Well when the boys showed up, the tree arrived tightly bound and frozen solid. They assured us it would open up and be the same size, but let's just say this one is on the wee side in our big hallway. Oh well, it's still pretty and smells divine. We turned on the tunes and unpacked the boxes of ornaments, stopping to remember each one and the memories they carry. I thing the best ones are the oldest and rattiest. The ones that were handmade by wee little hands and have dates scribbled on the back. Thought the "special" ornament brother Will and I used to fight is a delicate, glass Rudolph the reindeer. I can't remember why it was so important to be the one who hung it, but we sure fought tooth and nail over who's turn it was. So Wilbur, I did the honors this year and maybe that will bring me a little new years luck!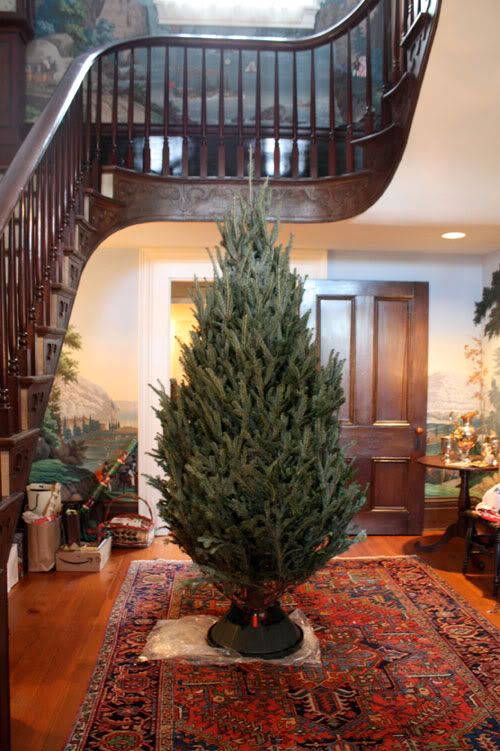 Last night I had the whole house to myself, so I finished up Christmas cards and sat by the fire watching Into The Wild. Whoa, that is one intense, but powerful movie. I dreamed all night about living in the woods and meeting hippies along the way!
Oh and I slathered my whole body in this lotion from the
Cosmetic Market
(hoping to prevent any "stretching") and it smells + feels incredible. Thick, but spreadable and my skin is so soft. Would be a great gift for a friend!